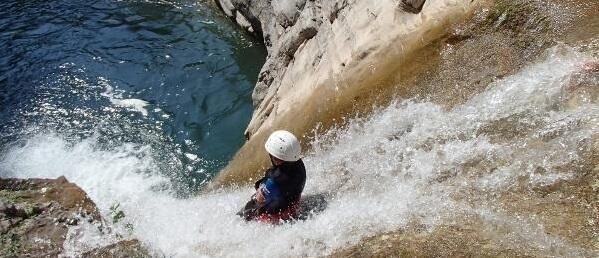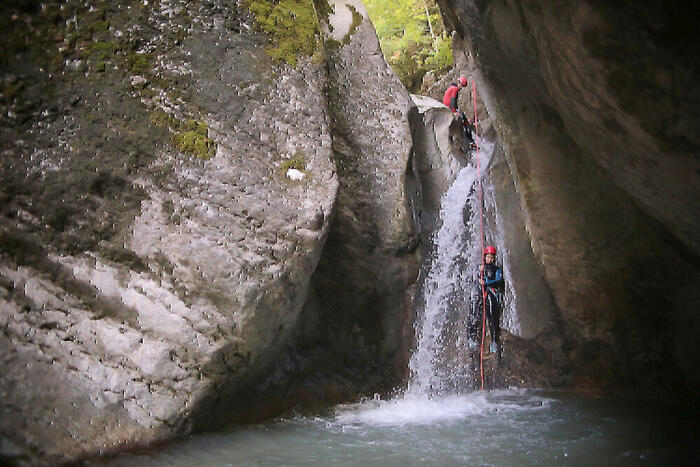 Canyoning with En Montagne
Lus-la-Croix-Haute
This fun activity is practiced at the heart of nature in mountain streams. Wearing a neoprene wet suit, you will dive into crystal clear water pools, abseil down waterfalls and slide in natural waterslides ...
Canyoning avec le Bureau des guides des 2 Vallées
Veynes
Dive into the fresh air!
The Les 2 Vallées guide bureau offers supervision on some of the finest canyoning routes in the Hautes-Alpes.
Canyoning is for anyone looking for a thrill with friends or family.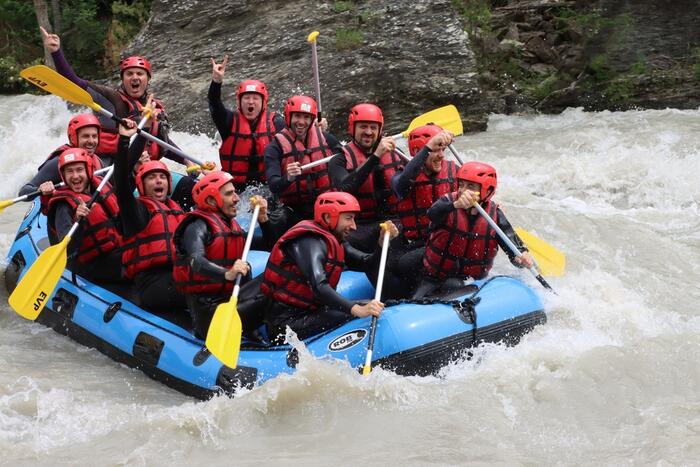 Eau Vive Passion
Gap
Established for 30 years Eau-Vive Passion offers a range of adventure activities ranging from whitewater to canyoning, via ferrata and climbing but also mountain biking and hiking, orienteering but also quad ...
.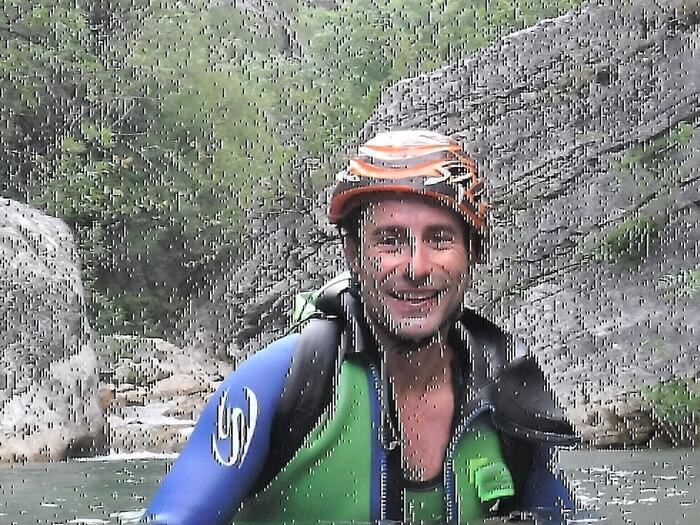 Canyoning avec Roc'Addict
Aspres-sur-Buëch
Tackle vertical worlds in an exceptional natural setting, in good spirits, with a state-certified canyoning professional.
Photo souvenir guaranteed!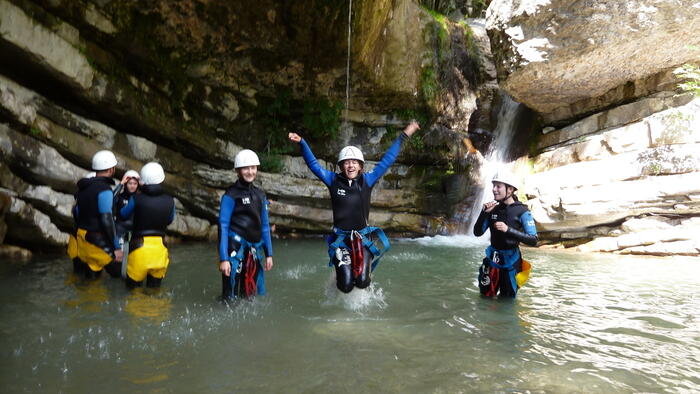 Canyoning avec Eric Fossard - Guide de Haute Montagne
La Roche-des-Arnauds
From May onwards, Eric offers canyoning trips around Serre-Ponçon and in the Champsaur and Buëch valleys. Full-day or 1/2-day outings.
Suitable for all levels.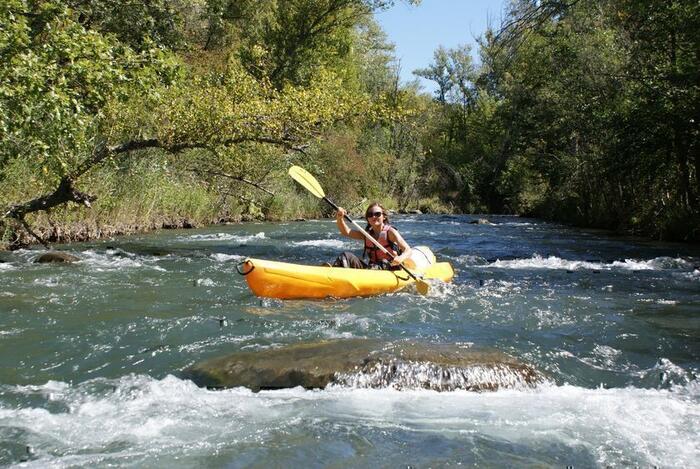 Durance Canoë
Tallard
Discover the Middle Durance valley between the Serre-Ponçon dam and Tallard castle at your own pace
Beavers and other animals will accompany you on a protected river through lush countryside with many safe rapids.